All you need to know about the latest events at Eden Camp. Be sure to check back regularly for updates.
Fri 26th – Mon 29th August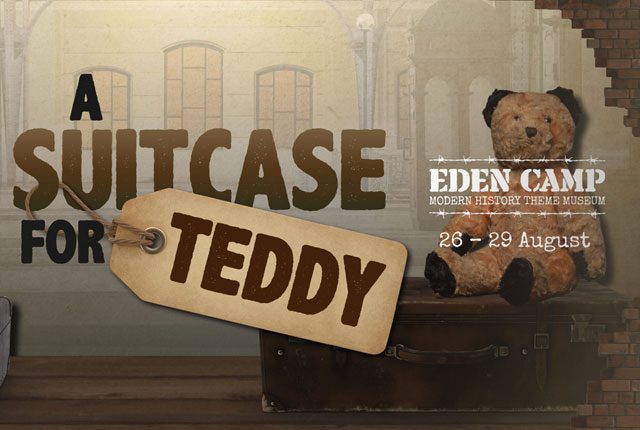 Be Amazing Arts presents "A Suitcase for Teddy"
An immersive promenade theatre experience at Eden Camp Modern History Museum!
6pm & 8pm each evening
In June 1940 5,000 school children were evacuated from Guernsey to Yorkshire, along with 17,000 inhabitants of the island, including adults of the roughly 40,000 population.
On the 19th June as the Nazis reached the French coast only 30 miles from Guernsey, the government put the island on alert that evacuations would take place, and that parents should prepare their children for travel and themselves to say farewell. Evacuations began the next day.
People were evacuated quickly and on whatever vessels available. Cattle boats, mail boats, 1 boat licensed to carry 12 took 300 on a journey that lasted 7 hours.
By the 30th June, just 11 days after the evacuation notice, the Nazis took Guernsey.
Evacuees arrived in Wheymouth port, and were given tea, sandwiches and a medical exam. The youngest evacuee was just 10 days old.
We follow the journey of a group of children from a small school house in Guernsey who find themselves in 'God's Own Country'; from the announcement that they would be going to the mainland to stay to escape Nazi Occupation, the different journeys that brought them into Yorkshire to adapting to their new lives in such uncertain times.
In the present day, where we are seeing so many refugees displaced, leaving everything they know behind to escape danger, this show reminds us that throughout history human kind has shown compassion and open arms to those in immediate danger and in need.
We will rally, we will fight and we will prevail!
Book your tickets now and receive 10% discount on museum admission tickets for the same day!
Sat 27th – Sun 28th August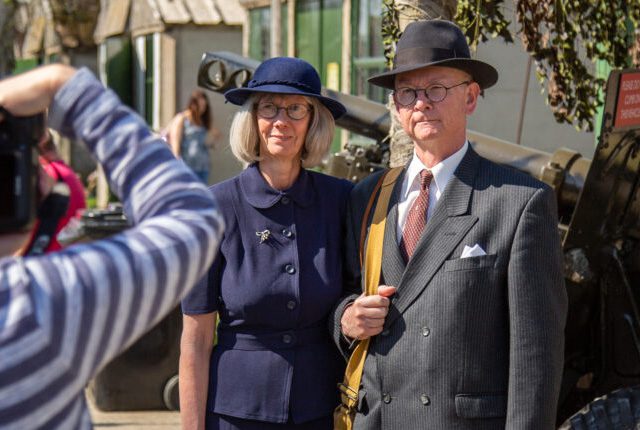 August Living History Weekend
The museum will be alive and kicking with reenactors around every corner – displays, talks, and activities galore. 
You can chat with the Medics, try your hand at ration recipes or explore our fantastic display of vehicles in the Heritage Hall! Whatever you feel like, it is not to be missed so book your tickets now for a fun-filled family day out! 
There'll be music from 1940s DJs Murray and Paddy in the engine shed with plenty of space to show off your moves, and live music from Miss Lily Lovejoy all day on Saturday!
Saturday and Sunday will be our main event and here's what you can look forward to:
10.00 Gates Open!
11.00 Archive Activity Workshop
12.00 RAF Fighter Command Demonstration and Talk from David Cook
12.30 POW March
13.00 onwards – Heritage Hall demonstrations including the M50 Tank Talk
14.00 Firing Display from the Fighting Elite (weather permitting)
15.00 Archive Activity Workshop
There will also be static and walking displays all day long from our fantastic reenactors, including the East Yorkshire Regiment Group and Frontline Association, covering the Home Front and Front Line so it really is not to be missed!
All event activity is included in standard admission.  All visitors to the museum are invited to join in with the fun and get dressed up in either civilian or military period clothing. All weapons (including but not limited to deactivated rifles, blank firing weapons, knives, bayonets) are NOT permitted on site. Costume must be respectful and SS/Gestapo uniform (or similar) is strictly prohibited. We respectfully request in light of current events for visitors/reenactors to avoid Russian attire/equipment of any kind. If you have any questions, please don't hesitate to get in touch.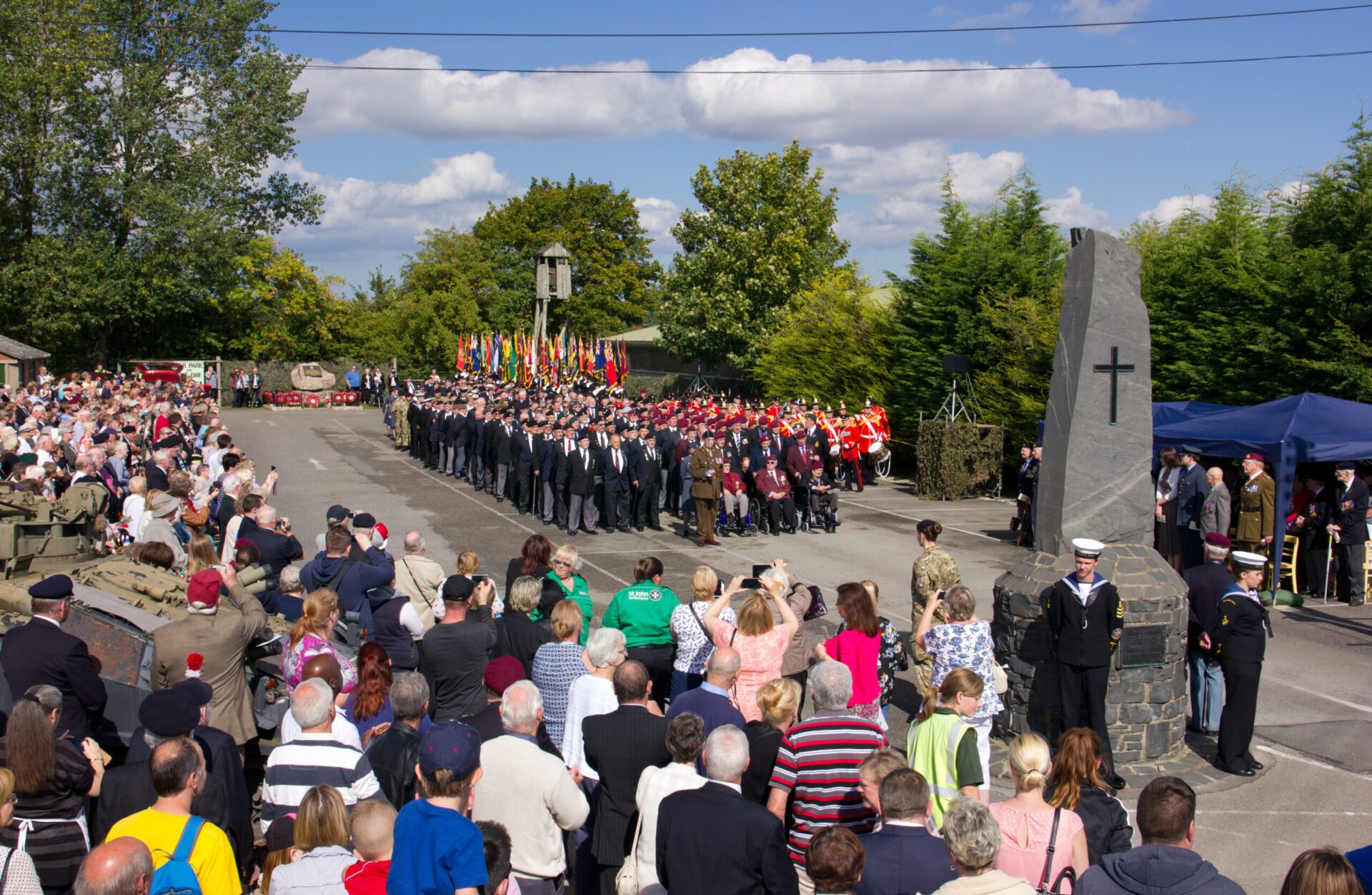 Eden Camp All Services Parade
The museum's largest event invites veterans from all services and generations to take part in the parade and service. 
After two years of event cancellations, we invite you to join us in the long-awaited commemoration of all those who have fought for our freedoms today.
The parade led by the Yorkshire Volunteer Band starts at 2.00pm. 
Following the parade and remembrance service, visitors will have the chance to talk to veterans about their experiences from conflicts throughout history. 
All event activity is included in standard admission. 
Please note that the museum will be open as normal on these days. Events are attended voluntarily and as such they may be affected by influences such as adverse weather conditions. We advise that you contact the museum nearer the time of any event to receive confirmation, admission prices and further details.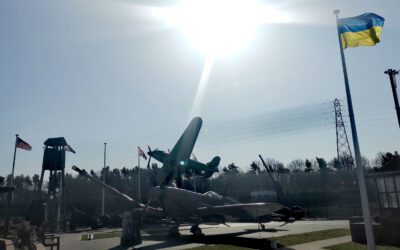 Eden Camp Modern History Museum is joining the Vets & Vans, a volunteer group, in "Operation North Yorkshire" Aid to Ukraine, and are seeking to raise money and gather emergency aid for the millions of people displaced by the Russian invasion of the country of...